Due to several customer requests and ofcourse by the good results during the 2017 IFMAR World Championship in Argentina were Santiago Meirinhos managed to win the title with the XT2017 car, while Craig Orman finished with the same car on 3rd position on the podium we decided to contact RS5 Racing in the last month of 2017 to find out that they would be happy to see their products sold by a serious retailer.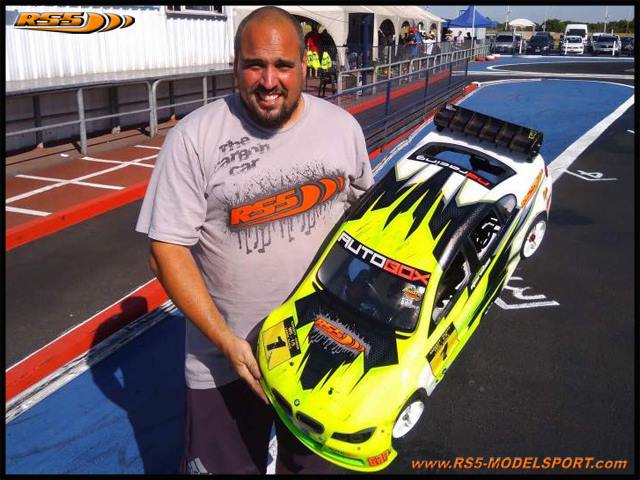 RS5 Modelsport is a trusted leading manufacturer of inovative professional competition Large Scale R/C cars and accesories such as the "F" series 7 times European Champion Formula One Cars, the "T" series 3 times European Champion Touring Cars, the R-Power steel and titanium Exhaust systems, and the LSDiff autolock differential system.
Already during the last weeks of 2017 we started to add all the latest products and descriptions in the renewed HRC-Parts and due to all the improved functionality this was done rather quickly. You can take a look at the new 2018 XT touring car here.
So now we are happy to announce that HRC-Parts is official dealer for RS5 car's and products. We would like to thank Gabesz and József Cserkuti for their trust and we are confident looking forward towards a good cooperation. The first deliveries have arrived and we are slowly building up stock from now on.
As always contact us if you have any questions or special requests.